We are skilled at helping investors and business buyers understand the strengths, weaknesses, opportunities and threats (SWOT) of a given business. Our due diligence process is designed to identify and understand all attributes of a particular company and business.



We will conduct our own due diligence leading to a comprehensive SWOT analysis. The SWOT analysis will create the foundation for a sound strategic integration plan that leverages strengths, shores-up weaknesses, capitalizes on opportunities and steers the business clear of threats.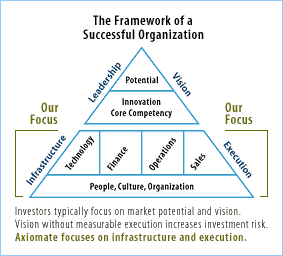 Larger Version

Our proprietary due diligence methodology ensures a thorough analysis of the target business. We focus on all of the key elements of business infrastructure including:



Technology



Finance & Administration



Operations



Sales & Marketing



People, Culture & Organization



Learn more about our methodology.




Our assessments provide you with:

Solid support for your investment decision to minimize investment or purchase risk.
Negotiating leverage so you invest at the right price.
The business intelligence in the form of a comprehensive business assesment (SWOT analysis) to ensure that you know the mangament and integration issues to meet the market opportunity.
Learn more about our completed projects.



12-07-04

Lorman Presentation



Learn more about what's new.